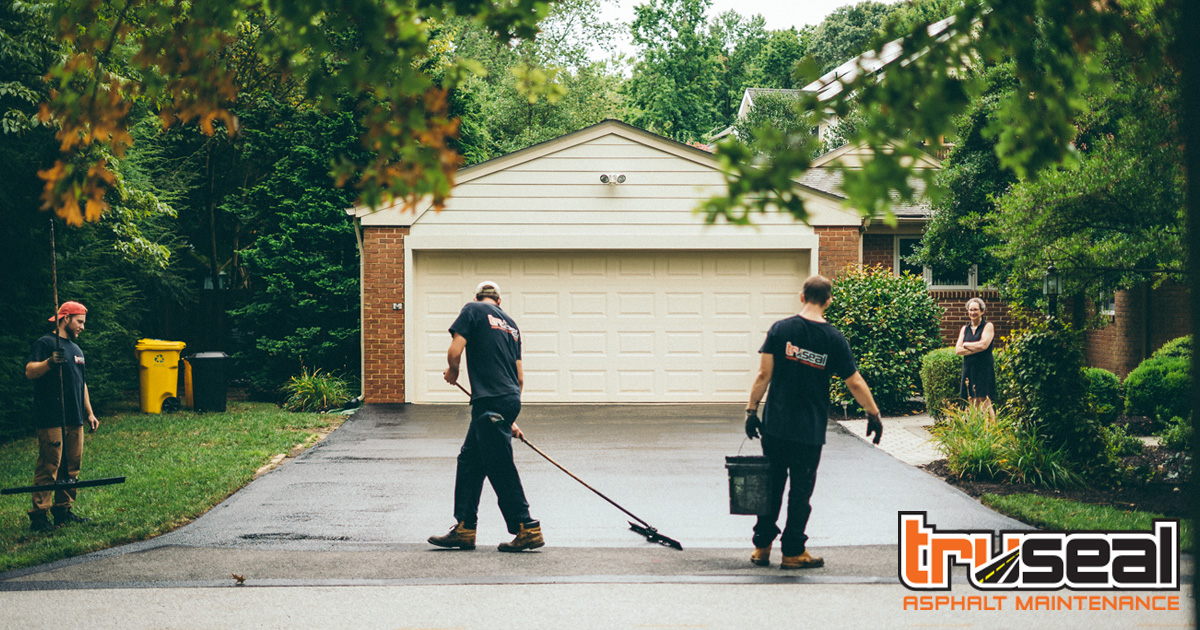 Sealcoating asphalt surfaces by a licensed contractor is money well spent. TruSeal will complete your regularly scheduled maintenance and ensure your driveway stays attractive and functional longer. Asphalt is a durable product that will last for decades when properly cared for. Sealcoating keeps the entrance to your home or commercial property looking fresh. Maintaining your parking lot is essential for many reasons. Is your driveway or parking lot looking gray and drab, with potholes and cracks? That reflects poorly on your business and negatively affects your home's resale value.
Keeping Your Asphalt Pristine
We understand the need to watch cash outflow to care for your property. You can count on TruSeal to assess and recommend the best time to sealcoat your driveway. Putting off yet another home project is tempting, but waiting too long will cost you more money. The contractor will have to fix small cracks and holes before sealcoating. The amount of traffic, drainage, and large trees near your asphalt all make an impact. If any of these factors create too much damage, you'll need a new driveway or parking lot. Stay in front of the inevitable wear and tear by scheduling regular maintenance ahead of time.
When To Schedule Sealcoating
You're not alone if you're wondering how long sealcoating lasts and what has the most profound impact on your driveway. Schedule your sealcoating beforehand so you don't forget the asphalt's condition. People don't often give it much thought after the garage door closes and they go to work. Properly applied coating will last two to three years on a residential property. We recommend sealcoating commercial parking lots every four to five years. Call TruSeal now, and we'll do an on-site visit to analyze your maintenance needs. When our crew shows up, you can rest assured you'll be taken care of by the best in the business!